Show notes
Rafael Behr talks to Matt d'Ancona about his new book: 'Identity, Ignorance, Innovation: Why the Old Politics is Useless - and what to do about it.'
https://blackwells.co.uk/bookshop/product/Identity-Ignorance-Innovation-by-Matthew-DAncona-author/9781529303995
They discuss why the 'liberal left' needs to adapt to a new politics that is being shaped much more by digital networks and identity politics than the older institutional forces.
Matt joined The Sunday Telegraph in 1996 as deputy comment editor and columnist, before becoming deputy editor. He wrote a weekly political column in The Sunday Telegraph for a decade.
He succeeded Boris Johnson as editor of The Spectator.
In January 2015, d'Ancona joined The Guardian as a weekly columnist.
He left the paper in 2019 to become an editor and partner at https://www.tortoisemedia.com
He also writes columns for the Evening Standard, GQ and The New York Times.
He is chairman of the liberal Conservative think tank, Bright Blue, a trustee of the Science Museum and a Visiting Research Fellow at Queen Mary University of London.
Hosts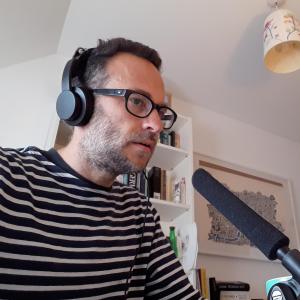 Rafael Behr
Rafael Behr is a political columnist for the Guardian. He is a former Political Editor for the New Statesman, Chief Leader Writer and Online Editor for The Observer, a business news reporter for BBC online and a foreign correspondent for the Financial Times, based in the Baltic region and Russia. Rafael is a regular contributor to Prospect Magazine, a guest on BBC and Sky News and a speaker at UK think tanks. His book, Politics, A Survivor's Guide, is published by Atlantic. He hosts the Politics on the Couch podcast. Before becoming a journalist, Rafael was a political risk analyst covering countries of Eastern Europe and the former Soviet Union. He studied modern languages Merton College, Oxford and took a Master's degree in Russian Studies at the School for Slavonic and East European Studies, University College London. He lives in Brighton with his family. He plays the guitar and harmonica, sometimes simultaneously, not always melodiously.
View episodes
Guests