Show notes
Rafael Behr talks to author and comedian David Baddiel about his book "Jews Don't Count" – a closely argued polemic about the failure of progressive-left politics to treat antisemitism with the same moral rigour as is applied to other kinds of racism.
The frank and at times raw conversation deals with the social and cultural dimensions of one of history's oldest prejudices, as well as the individual emotional and psychological components of a secular Jewish identity. They also talk a little bit about football.
David Baddiel's book is published by TLS Books
https://www.the-tls.co.uk/articles/jews-dont-count-david-baddiel-tls-books-extract/
Hosts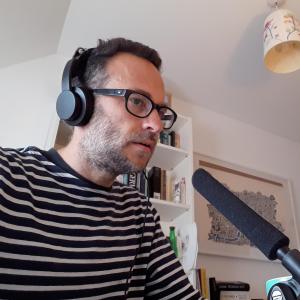 Rafael Behr
Rafael Behr is a political columnist for the Guardian. He is a former Political Editor for the New Statesman, Chief Leader Writer and Online Editor for The Observer, a business news reporter for BBC online and a foreign correspondent for the Financial Times, based in the Baltic region and Russia. Rafael is a regular contributor to Prospect Magazine, a guest on BBC and Sky News and a speaker at UK think tanks. His book, Politics, A Survivor's Guide, is published by Atlantic. He hosts the Politics on the Couch podcast. Before becoming a journalist, Rafael was a political risk analyst covering countries of Eastern Europe and the former Soviet Union. He studied modern languages Merton College, Oxford and took a Master's degree in Russian Studies at the School for Slavonic and East European Studies, University College London. He lives in Brighton with his family. He plays the guitar and harmonica, sometimes simultaneously, not always melodiously.
View episodes
Guests