Show notes
Host Rafael Behr talks to Prof. Tim Bale about why people join political parties and how the members impact democracy.
Topics covered inlcude:
what people get from joining a political party;
what parties get from their members;
why membership of parties has declined;
in particular why so many Conservative women joined, and then left in their droves;
how membership differs between the two major parties;
how the role of members has changed; and
members impact on the democratic health of the nation
Tim Bale is Professor of Politics at Queen Mary University of London.
He's the author of several books on British and European party politics, including, Footsoldiers: Political Party Membership in the 21st Century, the research for which was funded by the Economic and Social Research Council (ESRC) and generated the website http://esrcpartymembersproject.org.
His most recent book, The Conservative Party after Brexit: Turmoil and Transformation is out on 30 March 2023.
Tim's also a frequent contributor to broadcast and print media in the UK and abroad.
This podcast is hosted by ZenCast.fm
Hosts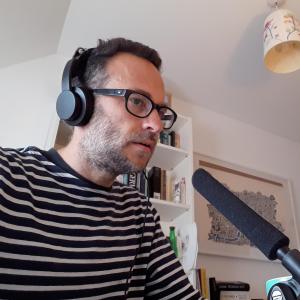 Rafael Behr
Rafael Behr is a political columnist for the Guardian. He is a former Political Editor for the New Statesman, Chief Leader Writer and Online Editor for The Observer, a business news reporter for BBC online and a foreign correspondent for the Financial Times, based in the Baltic region and Russia. Rafael is a regular contributor to Prospect Magazine, a guest on BBC and Sky News and a speaker at UK think tanks. His book, Politics, A Survivor's Guide, is published by Atlantic. He hosts the Politics on the Couch podcast. Before becoming a journalist, Rafael was a political risk analyst covering countries of Eastern Europe and the former Soviet Union. He studied modern languages Merton College, Oxford and took a Master's degree in Russian Studies at the School for Slavonic and East European Studies, University College London. He lives in Brighton with his family. He plays the guitar and harmonica, sometimes simultaneously, not always melodiously.
View episodes
Guests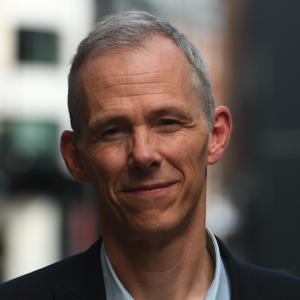 Tim Bale
Tim Bale is Professor of Politics in the School of Politics and International Relations. In 2008 he won the Political Studies Association's Bernard Crick Prize for Outstanding Teaching. In 2011 he received the W.J.M. Mackenzie prize for his book The Conservative Party from Thatcher to Cameron, the second edition of which was published in late 2016. Other books he has written or co-written in recent years include The Conservatives since1945: the Drivers of Party Change, Five Year Mission. The Labour Party under Ed Miliband and Footsoldiers: Political Party Membership in the 21st Century. Tim helped write three books published in 2021: The Modern British Party System; The British General Election of 2019, and Riding the Populist Wave: Europe's Mainstream Right in Crisis and is currently finishing a book on the Conservative Party after Brexit.
View episodes