Show notes
Rafael Behr speaks to social anthropologist Emma Crewe about parliament; what makes MPs tick, the psychological mechanisms they need to function in one of the country's weirdest workplaces - and their relationship with journalists.
Professor Crewe, of SOAS, University of London, is the only anthropologist to have been based inside the Palace of Westminster, having spent years embedded in both the Lords and the Commons, enjoying uniquely privileged access to the inner workings of the legislature.
You can read more about her research on parliaments and other topics at her Global Research Network on People and Parliaments website: www.grnpp.org or on her personal site www.emmacrewe.com
Routledge will be publishing her latest book - 'An Anthropology of Parliaments: entanglements in democratic politics' in 2021.
This podcast is hosted by https://wwww.zencast.fm
Hosts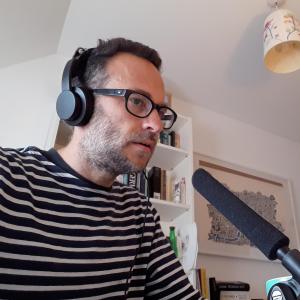 Rafael Behr
Rafael Behr is a political columnist for the Guardian. He is a former Political Editor for the New Statesman, Chief Leader Writer and Online Editor for The Observer, a business news reporter for BBC online and a foreign correspondent for the Financial Times, based in the Baltic region and Russia. Rafael is a regular contributor to Prospect Magazine, a guest on BBC and Sky News and a speaker at UK think tanks. His book, Politics, A Survivor's Guide, is published by Atlantic. He hosts the Politics on the Couch podcast. Before becoming a journalist, Rafael was a political risk analyst covering countries of Eastern Europe and the former Soviet Union. He studied modern languages Merton College, Oxford and took a Master's degree in Russian Studies at the School for Slavonic and East European Studies, University College London. He lives in Brighton with his family. He plays the guitar and harmonica, sometimes simultaneously, not always melodiously.
View episodes
Guests